About Our Clinic
The mission of Dr. Ma's Dry Needling Institute is to offer unique and evidence informed Dry Needling concepts and training to reduce musculoskeletal pain and enhance human performance.
Our courses educate physical therapists in the safe and effective delivery of virtually pain free dry needling therapy. While respecting the contributions of our mentors, we seek to expand and further develop the Integrative Dry Needling concept using highly qualified and ethical instructors.


Faculty
Frank Gargano has 25 years of orthopedic physical therapy experience with the majority of those years as the owner of a successful private practice. In 1999 he became Board Certified in Orthopedics through the American Physical Therapy Association.
Dr. Yun-tao Ma, PhD is an educator, writer, scientist, and founder of the American Dry Needling Institute in Boulder Colorado. He is an internationally recognized speaker and highly respected authority in Pain Management, Sports and Sports Rehabilitation.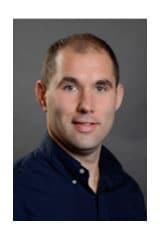 Dr. Griswold is an Assistant Professor at Youngstown State University in the Department of Physical Therapy. He received his certification in dry needling through Dr. Ma's Biomedical Dry Needling Institute. Clinically, David has specialized in orthopedic manual therapy, dry needling, and vestibular rehabilitation. Dr. Griswold is also a Certified Orthopedic Manual Therapy (COMT) through Maitland Australian Physiotherapy Seminars and a Certified Mulligan Concept Practitioner (CMP).